The San Ramon Library Jazz series is currently on hold due to the library renovation. However, Fall Community Jazz Series benefiting the Generations in Jazz Foundation Youth Programs and San Ramon Library Jazz Collection continues at Peace Lutheran Church.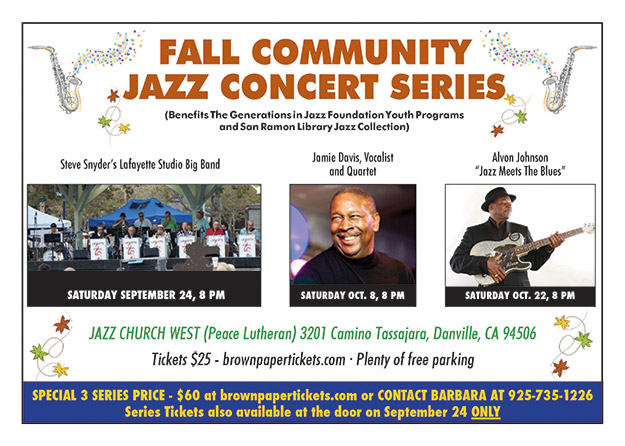 Access a complete PDF…
The Main Library at Marketplace is scheduled to re-open in the spring 2017. Please check back for the 2017 Jazz at the Library schedule.