Saturday, September 23rd @ 7:30PM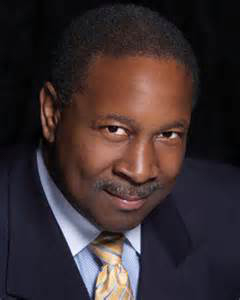 JAMIE DAVIS, VOCALIST & QUARTET
Jamie Davis is one of the great male vocalists, with a compelling, full, deep baritone voice and a passion for his craft that leaves the audience uplifted and "feelin' good…really good." Jamie has toured with The Count Basic Orchestra, performs internationally, and has played the top jazz clubs in the U.S., including Dizzy's, The Blue Note, & Yoshi's. Sit back and enjoy one of the all time great jazz vocalists out there!
Band Members:
Jamie Davis, Vocals
Glen Pearson, Piano
Jeff Chambers, Bass
Larry Vann, Drums
Richard Howell
Saturday, October 7th @ 7:30PM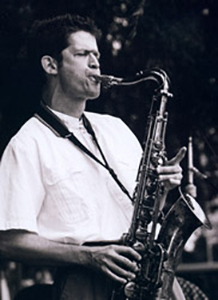 ANTON SCHWARTZ QUINTET
Anton Schwartz is a great jazz improviser, tenor saxophonist, composer, & educator, creating music that packs an emotional punch. Schwartz's Quintet is the winner of the 2016 Northwest Acoustic Jazz Ensemble of the Year, and his latest album "Flash Mob" spent 8 weeks on Jazz Radio's Top 10 and earned a 4 star review in DownBeat Magazine. Anton plays nationally and internationally, and he and his band deliver a top notch show every time.
Band Members:
Anton Schwartz, Tenor Sax
Josh Nelson, Piano
Jeff Denson, Bass
Lorca Hart, Drums
Joel Behrman, Trumpet
Saturday, November 18th @7:30PM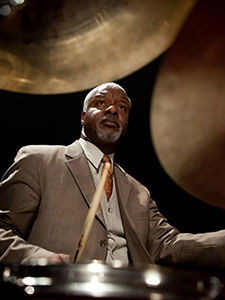 LEON JOYCE, JR. ORGAN QUARTET
Leon Joyce, Jr's musical career began in high school, but was really shaped and nurtured when he joined the Marine Corps in 1976. Throughout his illustrious career, he has performed with such artists as Ramsey Lewis, with whom he toured internationally with for 9 years, Nancy Wilson, and many others, and appears all over the Bay Area with his own band in clubs and at Festivals, and is a top choice for the drummer seat in many other bands.
Band Members:
Leon Joyce, Jr., Drums
Wayne DeLaCruz, Hammond B-3 Organ
Tommy Kesecker, Vibes
James Mahone, Sax
Saturday, December 2nd @ 7:30PM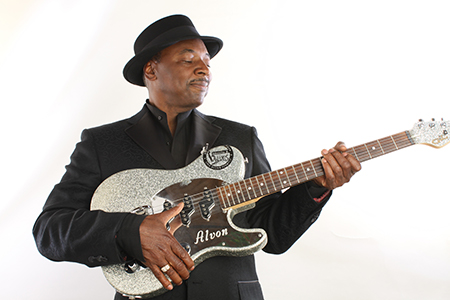 ALVON JOHNSON – JAZZ MEETS THE BLUES
Alvon Johnson is one of the most versatile musician/singer/guitarist/entertainers on the music scene today. He's sung with Big Bands, was a vocalist with Rock & Roll Hall of Fame group, "The Coasters", has won or been nominated for too many awards to list, including being voted 2005 Blues Guitar Player of the Year, and has performed internationally with his band, including in Russia, where he is referred to as "Ambassador of the Blues". Alvon will have your toes tapping, your hands clapping, and wishing the show would never end!